All-Natural Solution for Improving Soil Structure
Axis Diatomite rock (DE) is a porous mineral called diatomaceous earth. This kiln-fired soil amendment is produced from pure diatomite deposits found in the Nevada mountains. It does not contain additives and is composed of trillions of microscopic unicellular plant skeletons called diatoms with a honeycombed, continuous pore structure.
Axis DE is normally introduced into the soil to a depth of 3-12 inches. The primary function of AxisDE is to correct or modify soil conditions which inhibit vigorous root growth. It will improve water retention and release. It will make oxygen more available to the root zone, improve drainage/permeability, reduce compaction, and buffer soil temperatures to provide a beneficial environment for vigorous roots and soil microbes.
Axis DE benefits for landscaping:
Improves root growth and microbial activity
Resists compaction
Balances air and water in soil
Increases infiltration of nutrients
Buffers soil temperature
Increases plant available water
Improves drainage
Stable under temperature extremes
Removes undesirable salts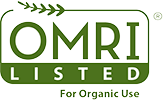 Discount applied. Offer ends soon.
Check Your Zone Compatibility:
Our Guarantee To You
Since 1976, we've served our customers at every stage of growing. Please contact us at any time. We are happy to support and assist you.
Description

Axis Diatomite rock (DE) is a porous mineral called diatomaceous earth. This kiln-fired soil amendment is produced from pure diatomite deposits found in the Nevada mountains. It does not contain additives and is composed of trillions of microscopic unicellular plant skeletons called diatoms with a honeycombed, continuous pore structure.

Axis DE is normally introduced into the soil to a depth of 3-12 inches. The primary function of AxisDE is to correct or modify soil conditions which inhibit vigorous root growth. It will improve water retention and release. It will make oxygen more available to the root zone, improve drainage/permeability, reduce compaction, and buffer soil temperatures to provide a beneficial environment for vigorous roots and soil microbes.

Axis DE benefits for landscaping:

Improves root growth and microbial activity
Resists compaction
Balances air and water in soil
Increases infiltration of nutrients
Buffers soil temperature
Increases plant available water
Improves drainage
Stable under temperature extremes
Removes undesirable salts
Shipping Information

Ships from Northern CA.

Shipping Weight: 30.0 lb

Dimensions: 21.5"L x 15.5"W x 5.5"H
Features

Improves Water Holding Capacity
Characteristics

Organic Status:

Approved for Use in Certified Organic Agriculture
Share
View full details