Community Support
Doing Our Part to Make Our World a Healthier One!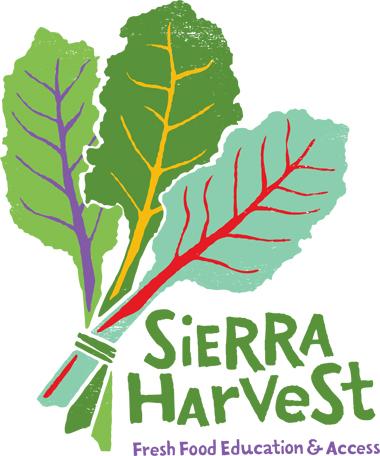 We Proudly Sponsor Sierra Harvest
Sierra Harvest's mission is to educate, inspire, and connect Nevada County families to fresh, local, seasonal food.

Children
Sierra Harvest hosts 15 farming events every year in support of local farmers. To date, 6,500 community members have attended the 100+ farm events which honor local farmers and celebrate the local food culture.
Farmers
Sierra Harvest's Food Love Project is an educational farm that inspires a love of good food through field trips, summer camps, community service days, and U-pick veggies.

Community
Sierra Gardens for Schools offers support to schools in creating, maintaining and utilizing school gardens as a learning laboratory.
School & Community Garden Seed Donation Program
"Thank you, Peaceful Valley, for your support in educating future generations about the goodness and healthfulness of growing their own organic food. Because of your generosity, over 4,000 elementary school children in Southern California are able to plant seeds and watch their gardens grow, year after year. Most of the children in my urban area had never even touched a seed before, let alone tended their garden, harvested their crops, and tasted their own produce!"
-Amber Tippett, Garden Coordinator, Beach Cities Health District
Every year, we gather our expired seeds and send them to hundreds of schools and community gardens across the nation.
To request free seed packets for your school or community garden, please place the request at our Seed Pack Donation page.  Make sure to tell us about your program in the Notes section of checkout.
Learn more about opportunities to join our team and support local communities by coming to our store and headquarters facility.