Helps Plants with Micronutrient Uptake
Granular Humic Acids is a highly concentrated source of humic substances that is ideal for use on fields, turf, and vegetable gardens. Carefully mined from one of the world's richest deposits, it is derived from the ancient remains of decomposed organic plant materials and may increase micronutrient uptake by plants. Naturally occurring, unaltered oxidized lignite, crushed, screened and graded to a particle size of 1-3 mm.
Use for vegetable gardens & flower beds use 1-2 lbs/100 sq ft and thoroughly mix into the soil
Containers & potting mixes use 2 Tbs/gallon of soil or 1-2 lbs/cu yd for new plantings and soil mixes; 1-2 tsp/gallon applied every 6-8 weeks for established plants
Lawns & turf use 10 lbs/1000 sq ft in spring & fall
Rowcrops/acreage use 75-150 lbs/acre, either in early spring - pre-plant - or in the fall - post-harvest
50% humic acids derived from leonardite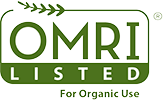 Discount applied. Offer ends soon.
Check Your Zone Compatibility:
Our Guarantee To You
Since 1976, we've served our customers at every stage of growing. Please contact us at any time. We are happy to support and assist you.
Description

Granular Humic Acids is a highly concentrated source of humic substances that is ideal for use on fields, turf, and vegetable gardens. Carefully mined from one of the world's richest deposits, it is derived from the ancient remains of decomposed organic plant materials and may increase micronutrient uptake by plants. Naturally occurring, unaltered oxidized lignite, crushed, screened and graded to a particle size of 1-3 mm.

Use for vegetable gardens & flower beds use 1-2 lbs/100 sq ft and thoroughly mix into the soil
Containers & potting mixes use 2 Tbs/gallon of soil or 1-2 lbs/cu yd for new plantings and soil mixes; 1-2 tsp/gallon applied every 6-8 weeks for established plants
Lawns & turf use 10 lbs/1000 sq ft in spring & fall
Rowcrops/acreage use 75-150 lbs/acre, either in early spring - pre-plant - or in the fall - post-harvest
50% humic acids derived from leonardite
Shipping Information

Ships from Northern CA.

Shipping Weight: 5.1 lb

Dimensions: 11.0"L x 8.25"W x 3.0"H
Characteristics

Organic Status:

Approved for Use in Certified Organic Agriculture

Biological & Humus : Boosts Microbial Activity

Biological & Humus : Humus or Humic Acids

Fertilizer Type : Powdered/Granulated/Meal

Major Nutrients : Trace Minerals

Nutrient Release Rate : Long-term (4+ Months)

Organic Certifier: OMRI, CDFA
Share
View full details