Use as Sprouts or Microgreens
Curly Cress can be grown as sprouts or microgreens. Do not soak cress (see directions below).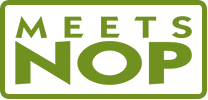 Check Your Zone Compatibility:
Our Guarantee To You
Since 1976, we've served our customers at every stage of growing. Please contact us at any time. We are happy to support and assist you.
Description

Curly Cress can be grown as sprouts or microgreens. Do not soak cress (see directions below).

See for yourself what sprouting does for you!

Reputed to be a highly nutritional practice, sprouting is an affordable way to grow your own nutrient packed food in a matter of days. Sprouting involves soaking, draining, and rinsing food grade seeds until they begin to germinate.

Sprouts are rich in vitamins, minerals, proteins, amino acids, beneficial enzymes and more. They have been called the "most enzyme rich food on the planet".
Shipping Information

Ships from Northern CA.

Shipping Weight: 0.5 lb

Dimensions: 5.5"L x 4.0"W x 1.0"H
Characteristics

Organic Status:

Accepted for Use in Organic Gardening

Starting Location : Indoor Sprouting
Planting & Care

Days to Sprout: 4-5 Microgreens- 8-12 days

>

Optimal Soak Ti

Best Sprouting Methods: Baby Blanket, unbleached heavy paper towel, unbleached coffee filter, unglazed clay surface.

Do not soak

Special Sprouting Directions:

Use unglazed clay surface (pot bottom), unbleached heavy paper towel, Baby Blanket, or unbleached coffee filter. Do not soak. Spread evenly and lightly on the moistened surface and mist lightly at least twice a day. In between misting, loosely cover in clear plastic. Harvest when reaches desired height.

Cress can be added in small amounts to regular sprouting seeds (alfalfa, lentils, etc) in a jar or sprouter. Mix the cress in after soaking the other seed. Do not soak the cress. Do not add too much, as cress tends to be mucilaginous.

NutritionCurly cress is an important source of iron, folic acid, calcium, vitamins C, E and A. The seed contains arachidic and linoleic fatty acids.

YieldSprouts 1 tbsp dry seed yields approx 2-3 cups sprouts. Microgreens- 1 tbsp dry seed yields approx 8-12 cups microgreens.

Storage & Shelf LifeOur seeds should sprout well for a year after you purchase them, if stored in a cool dry place. If you'd like to extend the germination life of your seeds, store them in the fridge. If you store your seeds in the freezer, they'll last almost indefinitely.
Share
View full details