Citrus-oil Based Weed Killer
Avenger Weed Killer is a broad spectrum weed killer that contains 17.5% d-limonene. D-limonene is the citrus oil that is extracted from the rind of oranges. It works by stripping away the waxy cuticle from leaves, causing fast wilting, dehydration and death. Avenger is non-selective and controls most annual weeds, both grasses and broadleaves. It is recommended for areas such as borders, driveways, patios, sidewalks, around mature trees and ornamentals, around building, in greenhouses, fencerows and around flower beds.
Avenger is fast acting with quick visible results. Foliar contact results in control of annual grasses and broadleaves and top growth reduction of deep rooted perennial weeds. For best results thoroughly coat target weeds.
For control of small annual weeds apply Avenger to the foliage of the small weeds (less than 6 inches). Do not apply if a strong threat of rain is expected within 2 hours.
For control of larger annual weeds and burndown of perennial weeds (larger than 6 inches) may require re-treatment.
This product is a contact, non-selective, broad spectrum herbicide.
Fast acting, with visible results in less than 2 hours, especially in warm weather and as effective as synthetic herbicides
Takes longer, but also works in cool/cloudy conditions (as low as 40°F)
Highly biodegradable, dissipates quickly
Emulsion technology: Visually reference your spray target
OMRI listed and approved for use in organic production or organic gardening by the USDA National Organics Program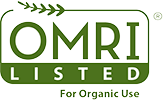 Discount applied. Offer ends soon.
Check Your Zone Compatibility:
Our Guarantee To You
Since 1976, we've served our customers at every stage of growing. Please contact us at any time. We are happy to support and assist you.
Description

Avenger Weed Killer is a broad spectrum weed killer that contains 17.5% d-limonene. D-limonene is the citrus oil that is extracted from the rind of oranges. It works by stripping away the waxy cuticle from leaves, causing fast wilting, dehydration and death. Avenger is non-selective and controls most annual weeds, both grasses and broadleaves. It is recommended for areas such as borders, driveways, patios, sidewalks, around mature trees and ornamentals, around building, in greenhouses, fencerows and around flower beds.

Avenger is fast acting with quick visible results. Foliar contact results in control of annual grasses and broadleaves and top growth reduction of deep rooted perennial weeds. For best results thoroughly coat target weeds.

For control of small annual weeds apply Avenger to the foliage of the small weeds (less than 6 inches). Do not apply if a strong threat of rain is expected within 2 hours.

For control of larger annual weeds and burndown of perennial weeds (larger than 6 inches) may require re-treatment.

This product is a contact, non-selective, broad spectrum herbicide.
Fast acting, with visible results in less than 2 hours, especially in warm weather and as effective as synthetic herbicides
Takes longer, but also works in cool/cloudy conditions (as low as 40°F)
Highly biodegradable, dissipates quickly
Emulsion technology: Visually reference your spray target
OMRI listed and approved for use in organic production or organic gardening by the USDA National Organics Program
Shipping Information

Ships from Northern CA.

Shipping Weight: 2.0 lb

Dimensions: 10.5"L x 4.0"W x 2.5"H
Characteristics

Organic Status:

Approved for Use in Certified Organic Agriculture

Active Ingredient : d-Limonene

Application Frequency : Multiple Application

Application Season : Fall

Application Season : Spring

Application Season : Summer

Chemical Form : Ready to Use

Pest Control Class : Herbicide
Share
View full details