Biodegradable Handy Growing Containers
Biodegradable Peat Pellets made of sphagnum peat moss permit abundant aeration, uniform drainage and easy root penetration. These compact pellets swell up when water is applied to form round pre-dibbled growing pots. The peat is held together by a biodegradable mesh net and can be transplanted with the seedling when roots push through the netting. Transplant shock is greatly reduced because the entire pot can be planted without disturbing the roots.
Dimensions: 1-1/2" dia x 1-1/4" ht (expanded).
For sustainable alternatives, see also our Coconut Fiber Pots & Pellets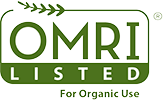 Discount applied. Offer ends soon.
Check Your Zone Compatibility:
Our Guarantee To You
Since 1976, we've served our customers at every stage of growing. Please contact us at any time. We are happy to support and assist you.
Description

Biodegradable Peat Pellets made of sphagnum peat moss permit abundant aeration, uniform drainage and easy root penetration. These compact pellets swell up when water is applied to form round pre-dibbled growing pots. The peat is held together by a biodegradable mesh net and can be transplanted with the seedling when roots push through the netting. Transplant shock is greatly reduced because the entire pot can be planted without disturbing the roots.

Dimensions: 1-1/2" dia x 1-1/4" ht (expanded).
For sustainable alternatives, see also our Coconut Fiber Pots & Pellets
Shipping Information

Ships from Northern CA.

Shipping Weight: 0.03 lb

Dimensions: 1.5"L x 1.5"W x 0.25"H
Characteristics

Organic Status:

Approved for Use in Certified Organic Agriculture
Share
View full details