Protect Your Lawn and Flowers from Critters
Critter Ridder® RTU contains active ingredients that irritate animals when they touch or taste the product. This product can be used to effectively repel dogs, cats, groundhogs, squirrels, skunks, and raccoons from treated areas. One application lasts up to 30 days. This product repels by odor and taste. This product will stain structural surfaces and painted surfaces. Do not apply to siding, roofing, decks, fences, driveways, painted surfaces (including automobiles), sidewalks, or other structural material and architectural surfaces. Do not allow spray to drift onto structural surfaces in the areas of application.
Application lasts up to 30 days
Treats up to 320 sq ft
Do not apply to food or feed crops
Read the label for application instructions and cautions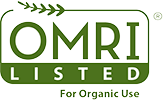 Discount applied. Offer ends soon.
Check Your Zone Compatibility:
Our Guarantee To You
Since 1976, we've served our customers at every stage of growing. Please contact us at any time. We are happy to support and assist you.
Description

Critter Ridder® RTU contains active ingredients that irritate animals when they touch or taste the product. This product can be used to effectively repel dogs, cats, groundhogs, squirrels, skunks, and raccoons from treated areas. One application lasts up to 30 days. This product repels by odor and taste. This product will stain structural surfaces and painted surfaces. Do not apply to siding, roofing, decks, fences, driveways, painted surfaces (including automobiles), sidewalks, or other structural material and architectural surfaces. Do not allow spray to drift onto structural surfaces in the areas of application.

Application lasts up to 30 days
Treats up to 320 sq ft
Do not apply to food or feed crops
Read the label for application instructions and cautions
Shipping Information

Ships from Northern CA.

Shipping Weight: 3.0 lb

Dimensions: 10.75"L x 4.75"W x 2.75"H
Characteristics

Organic Status:

Approved for Use in Certified Organic Agriculture

Active Ingredient : Natural Plant Oils

Animal Control : Cats/Dogs

Animal Control : Chipmunks

Animal Control : Groundhogs

Animal Control : Squirrels

Application Frequency : Multiple Application

Application Season : Fall

Application Season : Spring

Application Season : Summer

Application Season : Winter

Chemical Form : Ready to Use
Share
View full details