Start a Garden with this Handy Kit
You don't need a big yard or acreage to grow an organic garden. Grow organically on your patio or deck instead with Peaceful Valley's Container Garden Kit. You can grow almost any kind of veggies or flowers if you have the right container. The 10 Gallon Black Smart Pot aeration container is just the right size for a patio tomato or pepper plant, or flowers to beautify your space. We also include a 5 Gallon Black Smart Pot for even more container garden growing options. Smart pots last from season to season, and air prune the roots of your container plants so they don't become root bound as quickly.
Filling both of these pots takes about 2 cu. ft of potting soil. For best results, use our Peaceful Valley Organics Potting Soil to fill the containers. Or, you can enhance any potting soil with our nutrient-rich Peaceful Valley Organics (PVO) Myco Marine fertilizer mix. Just mix it into your potting soil and enjoy the benefits of its ocean-based ingredients and added beneficial fungi and bacteria. Once your plants are off to a great start, use the PVO All Purpose Liquid Fertilizer to keep them going strong throughout the growing season.
Kit Includes the following:
Smart Pot 10 Gallon–Black
Smart Pot 5 Gallon–Black
PVO Myco Marine Fertilizer (4 lb)
PVO All-Purpose Liquid Fertilizer (1 qt)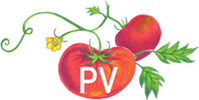 Discount applied. Offer ends soon.
Check Your Zone Compatibility:
Our Guarantee To You
Since 1976, we've served our customers at every stage of growing. Please contact us at any time. We are happy to support and assist you.
Description

You don't need a big yard or acreage to grow an organic garden. Grow organically on your patio or deck instead with Peaceful Valley's Container Garden Kit. You can grow almost any kind of veggies or flowers if you have the right container. The 10 Gallon Black Smart Pot aeration container is just the right size for a patio tomato or pepper plant, or flowers to beautify your space. We also include a 5 Gallon Black Smart Pot for even more container garden growing options. Smart pots last from season to season, and air prune the roots of your container plants so they don't become root bound as quickly.

Filling both of these pots takes about 2 cu. ft of potting soil. For best results, use our Peaceful Valley Organics Potting Soil to fill the containers. Or, you can enhance any potting soil with our nutrient-rich Peaceful Valley Organics (PVO) Myco Marine fertilizer mix. Just mix it into your potting soil and enjoy the benefits of its ocean-based ingredients and added beneficial fungi and bacteria. Once your plants are off to a great start, use the PVO All Purpose Liquid Fertilizer to keep them going strong throughout the growing season.

Kit Includes the following:

Smart Pot 10 Gallon–Black
Smart Pot 5 Gallon–Black
PVO Myco Marine Fertilizer (4 lb)
PVO All-Purpose Liquid Fertilizer (1 qt)
Shipping Information

Ships from Northern CA.

FREE SHIPPING

Shipping Weight: 66.0 lb

Dimensions: 12.0"L x 12.0"W x 12.0"H
Characteristics

Organic Status:

Approved for Use in Certified Organic Agriculture
Share
View full details