Add Potassium Without Changing Soil pH
Langbeinite is a popular fertilizer, especially where several plant nutrients are needed to provide adequate nutrition. It has an advantage of having potassium, magnesium, and sulfur all contained within a single particle, which helps provide a uniform distribution of nutrients when it is spread in the field.
Its neutral pH does not alter soil acidity and its maximum chlorine content is less than 3.0%, minimizing potential for fertilizer "burn".
Langbeinite is totally water soluble, but is slower to dissolve than some other common potassium fertilizers because the particles are denser than other potassium sources. Therefore, it is not suitable for dissolving and application through irrigation systems unless finely ground.
Guaranteed analysis: Soluble potash–22%; Sulfur–22%; Magnesium–10.8%
It has a neutral pH, and does not contribute to soil acidity or alkalinity. This differs from other common sources of magnesium (such as dolomite) which will increase soil pH and from elemental sulfur or ammonium sulfate which will lower the soil pH.
For new plantings in containers, mix 1 Tablespoon per gallon of soil and mix thoroughly.
Low in chlorides
Derived from sulfate of potash-magnesia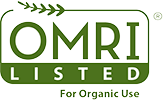 Discount applied. Offer ends soon.
Check Your Zone Compatibility:
Our Guarantee To You
Since 1976, we've served our customers at every stage of growing. Please contact us at any time. We are happy to support and assist you.
Description

Langbeinite is a popular fertilizer, especially where several plant nutrients are needed to provide adequate nutrition. It has an advantage of having potassium, magnesium, and sulfur all contained within a single particle, which helps provide a uniform distribution of nutrients when it is spread in the field.

Its neutral pH does not alter soil acidity and its maximum chlorine content is less than 3.0%, minimizing potential for fertilizer "burn".

Langbeinite is totally water soluble, but is slower to dissolve than some other common potassium fertilizers because the particles are denser than other potassium sources. Therefore, it is not suitable for dissolving and application through irrigation systems unless finely ground.

Guaranteed analysis: Soluble potash–22%; Sulfur–22%; Magnesium–10.8%
It has a neutral pH, and does not contribute to soil acidity or alkalinity. This differs from other common sources of magnesium (such as dolomite) which will increase soil pH and from elemental sulfur or ammonium sulfate which will lower the soil pH.
For new plantings in containers, mix 1 Tablespoon per gallon of soil and mix thoroughly.
Low in chlorides
Derived from sulfate of potash-magnesia
Shipping Information

Ships from Northern CA.

Shipping Weight: 5.1 lb

Dimensions: 11.0"L x 8.25"W x 3.0"H
Characteristics

Organic Status:

Approved for Use in Certified Organic Agriculture

Fertilizer Type : Powdered/Granulated/Meal

Major Nutrients : Magnesium

Major Nutrients : Over 3% Potassium

Nutrient Release Rate : Short-term (1-4 Months)

Organic Certifier: OMRI, CDFA
Share
View full details