Enrich Garden Soils
Neem Seed Meal is an excellent all natural fertilizer for enriching garden and agricultural soils and encouraging optimum plant development. Cold pressed from the seeds of the fast growing Neem tree (Azadirachta Indica), it is also referred to as neem cake. It provides fertility benefits for short and long season crops and improves organic matter content of soils. Neem Seed Meal can be mixed into soils or potting media, used as a top dress around established plants or steeped to make a potent liquid solution.
Guaranteed Analysis: TOTAL NITROGEN (N) 6.0%, AVAILABLE PHOSPHATE (P2O5) 1.0%, SOLUBLE POTASH (K2O) 2.0%
*6.0% Slow Release Nitrogen from Neem Seed Meal
Derived from:Neem Seed Meal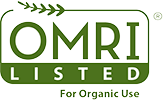 Discount applied. Offer ends soon.
Check Your Zone Compatibility:
Our Guarantee To You
Since 1976, we've served our customers at every stage of growing. Please contact us at any time. We are happy to support and assist you.
Description

Neem Seed Meal is an excellent all natural fertilizer for enriching garden and agricultural soils and encouraging optimum plant development. Cold pressed from the seeds of the fast growing Neem tree (Azadirachta Indica), it is also referred to as neem cake. It provides fertility benefits for short and long season crops and improves organic matter content of soils. Neem Seed Meal can be mixed into soils or potting media, used as a top dress around established plants or steeped to make a potent liquid solution.

Guaranteed Analysis: TOTAL NITROGEN (N) 6.0%, AVAILABLE PHOSPHATE (P2O5) 1.0%, SOLUBLE POTASH (K2O) 2.0%
*6.0% Slow Release Nitrogen from Neem Seed Meal
Derived from:Neem Seed Meal
Shipping Information

Ships from Northern CA.

Shipping Weight: 5.1 lb

Dimensions: 11.0"L x 8.25"W x 3.0"H
Characteristics

Organic Status:

Approved for Use in Certified Organic Agriculture

Fertilizer Type : Powdered/Granulated/Meal

Major Nutrients : Over 4% Nitrogen

Major Nutrients : Trace Minerals

Nutrient Release Rate : Short-term (1-4 Months)

Organic Certifier: OMRI, CDFA
Share
View full details