Sulfur-Based Fungicide to Control Powdery Mildew and More
A unique, water dispersible, dust free, flowable micronized sulfur, formulated with nano and micron technology. Each Cosavet-DF Edge granule is made up of thousands of coated sulfur particles with an average particle size of 2.5 microns with 10-15% particles of less than 1 micron that vaporize rapidly for an immediate effect. The larger particles provide residual control by breaking down and oxidizing more slowly.
The overall fine particle size provides a more concentrated surface area of sulfur, resulting in more and closer fungal and mite contact, more exposure to air for greater vapor action, and overall more intensive field area covered by a given application of sulfur.
Cosavet-DF Edge is a contact fungicide with broad spectrum activity on Powdery Mildew on grapes, mango, potatoes, legumes, and more.
It controls, Leaf Spot, Brown Rot, Black Spot, and Scab on vegetables, fruits and ornamentals. Cosavet-DF Edge as a miticide controls different kind of mites such as Red Spider mite, Two Spotted Spider mite, Blister mite, Thrips, Silver mites, and others on vegetables and fruits.
Cosavet-DF Edge has exceptional dispersion.
Benefits:
Superior Contact and Vapor Action
Exceptional Dispersion
Stays Suspended Longer
Dust Free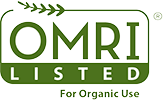 Discount applied. Offer ends soon.
Check Your Zone Compatibility:
Our Guarantee To You
Since 1976, we've served our customers at every stage of growing. Please contact us at any time. We are happy to support and assist you.
Description

Pesticide ID # is required for all CA commercial growers AND all Nevada County, CA residents

A unique, water dispersible, dust free, flowable micronized sulfur, formulated with nano and micron technology. Each Cosavet-DF Edge granule is made up of thousands of coated sulfur particles with an average particle size of 2.5 microns with 10-15% particles of less than 1 micron that vaporize rapidly for an immediate effect. The larger particles provide residual control by breaking down and oxidizing more slowly.

The overall fine particle size provides a more concentrated surface area of sulfur, resulting in more and closer fungal and mite contact, more exposure to air for greater vapor action, and overall more intensive field area covered by a given application of sulfur.

Cosavet-DF Edge is a contact fungicide with broad spectrum activity on Powdery Mildew on grapes, mango, potatoes, legumes, and more.

It controls, Leaf Spot, Brown Rot, Black Spot, and Scab on vegetables, fruits and ornamentals. Cosavet-DF Edge as a miticide controls different kind of mites such as Red Spider mite, Two Spotted Spider mite, Blister mite, Thrips, Silver mites, and others on vegetables and fruits.

Cosavet-DF Edge has exceptional dispersion.

Benefits:

Superior Contact and Vapor Action
Exceptional Dispersion
Stays Suspended Longer
Dust Free
Shipping Information

Ships from Northern CA.

Cannot ship to the following states: AK, CT, GU, MD, PR, SD, VI

Cannot ship via USPS.

Shipping Weight: 35.0 lb

Dimensions: 20.0"L x 12.0"W x 4.0"H
Characteristics

Organic Status:

Approved for Use in Certified Organic Agriculture

Active Ingredient : Sulfur

Application Frequency : Multiple Application

Application Season : Fall

Application Season : Spring

Application Season : Summer

Application Season : Winter

Chemical Form : Concentrate

Fungus & Disease Control : Brown Rot

Fungus & Disease Control : Fusarium

Fungus & Disease Control : Molds

Fungus & Disease Control : Powdery Mildew

Fungus & Disease Control : Rust

Fungus & Disease Control : Scab

Pest Control Class : Fungicide

Pest Control Class : Miticide
Share
View full details