A Liquid Fertilizer for Foliar or Soil Feeding
Enzymatically digested using a low-pH, low-heat process which ensures that the natural organic compounds are left intact while eliminating bacterial breakdown. This method keeps this biologically active fertilizer stable.
Produced on the Northern California coast, recycling by-product fish wastes into a rich fertilizer, These fish wastes used to be dumped into landfills.
All-purpose, water-soluble, liquid concentrate fertilizer that can be used as a soil amendment or foliar feed
Provides quick-acting Nitrogen (2%), Phosphorus (3%) and Potassium (0.5%)
Fertigation and side-dress rates are 10-20 gallon/acre or 6-8 Tbs/gallon
Foliar rates are 1-5 gallon/acre or 4 tbs/gallon
Multiple applications are recommended for long term crops and heavy Nitrogen users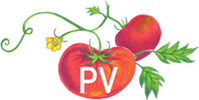 Discount applied. Offer ends soon.
Check Your Zone Compatibility:
Our Guarantee To You
Since 1976, we've served our customers at every stage of growing. Please contact us at any time. We are happy to support and assist you.
Description

Enzymatically digested using a low-pH, low-heat process which ensures that the natural organic compounds are left intact while eliminating bacterial breakdown. This method keeps this biologically active fertilizer stable.

Produced on the Northern California coast, recycling by-product fish wastes into a rich fertilizer, These fish wastes used to be dumped into landfills.

All-purpose, water-soluble, liquid concentrate fertilizer that can be used as a soil amendment or foliar feed
Provides quick-acting Nitrogen (2%), Phosphorus (3%) and Potassium (0.5%)
Fertigation and side-dress rates are 10-20 gallon/acre or 6-8 Tbs/gallon
Foliar rates are 1-5 gallon/acre or 4 tbs/gallon
Multiple applications are recommended for long term crops and heavy Nitrogen users
Shipping Information

Ships from Northern CA.

Cannot ship to the following states: OR

Shipping Weight: 3.0 lb

Dimensions: 7.5"L x 2.0"W x 5.0"H
Characteristics

Organic Status:

Approved for Use in Certified Organic Agriculture

Biological & Humus : Boosts Microbial Activity

Major Nutrients : Over 3% Phosphorus

Major Nutrients : Trace Minerals

Nutrient Release Rate : Immediate (0-1 Months)
Share
View full details