Improve Soil Fertility with Nitrogen-Fixing Plants
Please Note: Seed inoculants expire 15 months after their formulation date. The inoculants we carry generally expire in December. If you want to use your inoculant in the spring, you should probably wait until January to purchase.
Contains peat-based inoculant products containing live culture of nitrogen-fixing Rhizobium bacteria. Package treats up to 50 lbs of alfalfa, foenugreek and most clovers - except subclovers.
Directions for Application:
Dampen seeds with non-chlorinated, clean, cool water.
Add just enough inoculant to uniformly coat the seeds. This is quite a dusty step, it is advised to wear a dust mask.
Allow 1-3 minutes for the mixture to dry and then plant seed as soon as possible.
Store product in a cool, dry place out of direct sunlight. Store between 40 and 77°F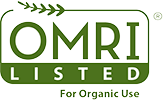 Quantity Discounts for Alfalfa-Clover Inoculant (Treats 50 lb)
Discount applied. Offer ends soon.
Check Your Zone Compatibility:
Our Guarantee To You
Since 1976, we've served our customers at every stage of growing. Please contact us at any time. We are happy to support and assist you.
Description

Please Note: Seed inoculants expire 15 months after their formulation date. The inoculants we carry generally expire in December. If you want to use your inoculant in the spring, you should probably wait until January to purchase.

Contains peat-based inoculant products containing live culture of nitrogen-fixing Rhizobium bacteria. Package treats up to 50 lbs of alfalfa, foenugreek and most clovers - except subclovers.

Directions for Application:

Dampen seeds with non-chlorinated, clean, cool water.
Add just enough inoculant to uniformly coat the seeds. This is quite a dusty step, it is advised to wear a dust mask.
Allow 1-3 minutes for the mixture to dry and then plant seed as soon as possible.

Store product in a cool, dry place out of direct sunlight. Store between 40 and 77°F
Shipping Information

Ships from Northern CA.

Shipping Weight: 0.5 lb

Dimensions: 7.5"L x 5.25"W x 0.5"H
Characteristics

Organic Status:

Approved for Use in Certified Organic Agriculture
Share
View full details