Good for Flowers, Bulbs and Potatoes
A wonderful source of phosphorous and calcium for flowering plants, trees and ornamentals, Down To Earth™ Bone Meal 3-15-0 is also recognized as the ideal organic fertilizer when planting bulbs.
As one of the three big nutrients for plants, phosphorous plays a role in both root and bloom development, which helps produce high-quality fruit and flowers. Phosphorus helps plants take to new soil by boosting root development. Strong root development means plants will grow faster and be healthier because they can absorb more water and nutrients from the soil. You will have larger carrots and potatoes, and flowers will produce bigger blossoms.
DTE™ Bone Meal 3-15-0 is one of the indispensable soil amendments all organic gardeners should have on hand.
Contains 3%N, 15%P, 0%K.
Use 1 Tbs/houseplant or 1 cup/rose or 1 lb/10 sq ft for vegetables.
Derived from bone meal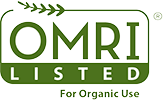 Discount applied. Offer ends soon.
Check Your Zone Compatibility:
Our Guarantee To You
Since 1976, we've served our customers at every stage of growing. Please contact us at any time. We are happy to support and assist you.
Description

A wonderful source of phosphorous and calcium for flowering plants, trees and ornamentals, Down To Earth™ Bone Meal 3-15-0 is also recognized as the ideal organic fertilizer when planting bulbs.

As one of the three big nutrients for plants, phosphorous plays a role in both root and bloom development, which helps produce high-quality fruit and flowers. Phosphorus helps plants take to new soil by boosting root development. Strong root development means plants will grow faster and be healthier because they can absorb more water and nutrients from the soil. You will have larger carrots and potatoes, and flowers will produce bigger blossoms.

DTE™ Bone Meal 3-15-0 is one of the indispensable soil amendments all organic gardeners should have on hand.

Contains 3%N, 15%P, 0%K.
Use 1 Tbs/houseplant or 1 cup/rose or 1 lb/10 sq ft for vegetables.
Derived from bone meal
Shipping Information

Ships from Northern CA.

Shipping Weight: 5.1 lb

Dimensions: 11.0"L x 8.25"W x 3.0"H
Characteristics

Organic Status:

Approved for Use in Certified Organic Agriculture

Fertilizer Type : Powdered/Granulated/Meal

Major Nutrients : Calcium

Major Nutrients : Over 3% Phosphorus

Nutrient Release Rate : Short-term (1-4 Months)

Organic Certifier: OMRI, CDFA
Share
View full details