Potting Medium for Succulents or Cacti
Black Gold® Cactus Mix is a special formulation of ingredients blended to provide the perfect soil structure and drainage for all types of cacti, bromeliads, and succulents.
Regionally formulated: contains Canadian Sphagnum Peat Moss, Bark, Earthworm Castings, Horticultural Grade Perlite, Pumice, or Cinders in a mix of perlite, composted bark and compost. (Note:Compost varies by region and may be derived from composted rice hulls, composted mushroom casing mix and/or composted dairy manure.)
Perfect for cacti, bromeliads, and succulents
Provides good drainage and soil structure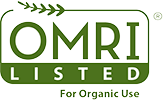 Discount applied. Offer ends soon.
Check Your Zone Compatibility:
Our Guarantee To You
Since 1976, we've served our customers at every stage of growing. Please contact us at any time. We are happy to support and assist you.
Description

Black Gold® Cactus Mix is a special formulation of ingredients blended to provide the perfect soil structure and drainage for all types of cacti, bromeliads, and succulents.

Regionally formulated: contains Canadian Sphagnum Peat Moss, Bark, Earthworm Castings, Horticultural Grade Perlite, Pumice, or Cinders in a mix of perlite, composted bark and compost. (Note:Compost varies by region and may be derived from composted rice hulls, composted mushroom casing mix and/or composted dairy manure.)
Perfect for cacti, bromeliads, and succulents
Provides good drainage and soil structure
Shipping Information

Ships from Northern CA.

Shipping Weight: 10.5 lb

Dimensions: 16.0"L x 12.0"W x 3.5"H
Characteristics

Organic Status:

Approved for Use in Certified Organic Agriculture
Share
View full details