Colloidal Phosphate for Slow-Release
The best natural fertilizer source of phosphorus and calcium. It is comprised of the bony structures of prehistoric marine creatures mined in Florida from the best deposit in the country. An immediately available and a long-term source of phosphorus. Not the same as the hard rock phosphate, sold by most nurseries and farm suppliers, which is not nutritionally as readily available.
Averages 20% P2O5 (3% immediately available), 20% Calcium
Soft Rock Phosphate Fertilizer should be applied and worked in prior to planting
Use at 5 lb per 100 square feet or 1 ton per acre on phosphate deficient soils, less on fertile soils
Trees and perennials in vegetable garden for flowering plants, use 1-10 lb per planting hole, depending on plant size
Supplies phosphorus (P) and calcium (Ca) for up to 5 years after application, depending on the crop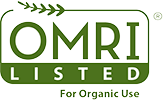 Discount applied. Offer ends soon.
Check Your Zone Compatibility:
Our Guarantee To You
Since 1976, we've served our customers at every stage of growing. Please contact us at any time. We are happy to support and assist you.
Description

The best natural fertilizer source of phosphorus and calcium. It is comprised of the bony structures of prehistoric marine creatures mined in Florida from the best deposit in the country. An immediately available and a long-term source of phosphorus. Not the same as the hard rock phosphate, sold by most nurseries and farm suppliers, which is not nutritionally as readily available.

Averages 20% P2O5 (3% immediately available), 20% Calcium
Soft Rock Phosphate Fertilizer should be applied and worked in prior to planting
Use at 5 lb per 100 square feet or 1 ton per acre on phosphate deficient soils, less on fertile soils
Trees and perennials in vegetable garden for flowering plants, use 1-10 lb per planting hole, depending on plant size
Supplies phosphorus (P) and calcium (Ca) for up to 5 years after application, depending on the crop
Shipping Information

Ships from Northern CA.

Does not qualify for Flat Rate Shipping.

Shipping Weight: 51.0 lb

Dimensions: 20.0"L x 13.0"W x 4.0"H
Characteristics

Organic Status:

Approved for Use in Certified Organic Agriculture

Fertilizer Type : Powdered/Granulated/Meal

Major Nutrients : Calcium

Major Nutrients : Over 3% Phosphorus

Major Nutrients : Trace Minerals

Nutrient Release Rate : Long-term (4+ Months)

Organic Certifier: OMRI, CDFA
Share
View full details