Good for Growth and Beautiful Blooms
Rose and Flower Mix supplies your favorite bulbs, annuals and perennials with the nutrients they need for vigorous growth and sensational flowering. It is outstanding for roses, blooming bulbs, onions and garlic. Apply in the spring or fall when planting bulbs or as a side dress when new growth appears on existing perennials and roses.
Derived from fish bone meal, blood meal, langbeinite, alfalfa meal, seabird guano and kelp meal, also humic shale ore.
Side dress with 0.25 cup per plant, 0.25-1 cup/rose or 5 lb/100 sq ft.
Great all-around fertilizer for flowers, veggies or trees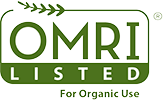 Discount applied. Offer ends soon.
Check Your Zone Compatibility:
Our Guarantee To You
Since 1976, we've served our customers at every stage of growing. Please contact us at any time. We are happy to support and assist you.
Description

Rose and Flower Mix supplies your favorite bulbs, annuals and perennials with the nutrients they need for vigorous growth and sensational flowering. It is outstanding for roses, blooming bulbs, onions and garlic. Apply in the spring or fall when planting bulbs or as a side dress when new growth appears on existing perennials and roses.

Derived from fish bone meal, blood meal, langbeinite, alfalfa meal, seabird guano and kelp meal, also humic shale ore.
Side dress with 0.25 cup per plant, 0.25-1 cup/rose or 5 lb/100 sq ft.
Great all-around fertilizer for flowers, veggies or trees
Shipping Information

Ships from Northern CA.

Shipping Weight: 1.1 lb

Dimensions: 5.5"L x 4.5"W x 2.5"H
Characteristics

Organic Status:

Approved for Use in Certified Organic Agriculture

Biological & Humus : Boosts Microbial Activity

Fertilizer Type : Powdered/Granulated/Meal

Major Nutrients : Over 3% Phosphorus

Major Nutrients : Over 3% Potassium

Major Nutrients : Over 4% Nitrogen

Nutrient Release Rate : Short-term (1-4 Months)
Share
View full details