Corrects for Iron Deficiency
To use on lawns, flowers, vegetables, trees and shrubs, to correct for iron deficiency.
Won't stain concrete or burn foliage
Controlled release for season-long feeding
Derived from elemental sulfur and iron oxide, contains 22% iron and 55% sulfur
Note: this product will lower the soil pH
⚠ Warning: This product or its packaging has a CA Prop 65 Warning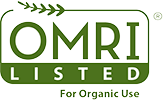 Quantity Discounts for Monterey Dr. Iron (7 lb)
Discount applied. Offer ends soon.
Check Your Zone Compatibility:
Our Guarantee To You
Since 1976, we've served our customers at every stage of growing. Please contact us at any time. We are happy to support and assist you.
Description

To use on lawns, flowers, vegetables, trees and shrubs, to correct for iron deficiency.

Won't stain concrete or burn foliage
Controlled release for season-long feeding
Derived from elemental sulfur and iron oxide, contains 22% iron and 55% sulfur

Note: this product will lower the soil pH

⚠ Warning: This product or its packaging has a CA Prop 65 Warning
Shipping Information

Ships from Northern CA.

Shipping Weight: 7.1 lb

Dimensions: 9.0"L x 12.0"W x 4.0"H
Characteristics

Organic Status:

Approved for Use in Certified Organic Agriculture

Fertilizer Type : Powdered/Granulated/Meal

Major Nutrients : Trace Minerals

Nutrient Release Rate : Long-term (4+ Months)

pH Adjusting : Corrects High pH

Organic Certifier: OMRI, CDFA
Share
View full details