Bt Insecticide for Home Gardeners
Safer Brand 16 oz. Caterpillar Killer II Concentrate kills worms and caterpillar stage insects but has no effect on birds, earthworms, or beneficial insects when used as directed. The caterpillars and worms that are damaging your plants will stop feeding immediately after ingesting the bacterium, which is known scientifically as Bacillus Thuringiensis var. Kurstaki (B.t. for short). Use in late afternoon or on cloudy days since the BT breaks down in sunlight. Controls tent caterpillars, gypsy moths, cabbage loopers, tomato horn worms and more. Safer Brand Caterpillar Killer is OMRI Listed and can be used up until the day of harvest.
Kills caterpillars, gypsy moth larvae, worms and cabbage loopers
Effective method of eliminating your garden or field of the tomato hornworm without environmental concerns or harm to beneficial insects
Can be used up until day of harvest
OMRI listed
Contains Bacillus thuringiensis var. Kurstaki-98.35%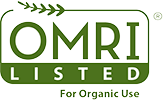 Discount applied. Offer ends soon.
Check Your Zone Compatibility:
Our Guarantee To You
Since 1976, we've served our customers at every stage of growing. Please contact us at any time. We are happy to support and assist you.
Description

Safer Brand 16 oz. Caterpillar Killer II Concentrate kills worms and caterpillar stage insects but has no effect on birds, earthworms, or beneficial insects when used as directed. The caterpillars and worms that are damaging your plants will stop feeding immediately after ingesting the bacterium, which is known scientifically as Bacillus Thuringiensis var. Kurstaki (B.t. for short). Use in late afternoon or on cloudy days since the BT breaks down in sunlight. Controls tent caterpillars, gypsy moths, cabbage loopers, tomato horn worms and more. Safer Brand Caterpillar Killer is OMRI Listed and can be used up until the day of harvest.

Kills caterpillars, gypsy moth larvae, worms and cabbage loopers
Effective method of eliminating your garden or field of the tomato hornworm without environmental concerns or harm to beneficial insects
Can be used up until day of harvest
OMRI listed
Contains Bacillus thuringiensis var. Kurstaki-98.35%
Shipping Information

Ships from Northern CA.

Shipping Weight: 1.5 lb

Dimensions: 5.25"L x 3.25"W x 1.75"H
Characteristics

Organic Status:

Approved for Use in Certified Organic Agriculture

Active Ingredient : Bacillus thuringiensis (Bt)

Application Frequency : Multiple Application

Application Season : Fall

Application Season : Spring

Application Season : Summer

Chemical Form : Concentrate

Insect Control : Caterpillars

Insect Control : Gypsy Moths

Insect Control : Tomato Hornworm

Pest Control Class : Insecticide
Share
View full details