Oil to be used year-round
Approved for organic gardening, Summit Year-Round® Spray Oil is the responsible solution for control of certain insects on fruit trees, shrubs, ornamentals and flowers and vegetables. This ultra-highly refined horticultural spray oil can be used all season in temperatures from 40 degrees to 100 degrees without fear of burning or damaging your plants. Also protects against powdery mildew and prevents certain plant diseases.
Highest quality horticultural oil for home and garden
Kills insect pests by smothering instead of poisoning
For use on fruit trees, ornamentals, shrubs, vegetables and fruits
Also aids in preventing fungal and bacterial plant diseases year-round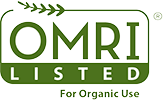 Discount applied. Offer ends soon.
Check Your Zone Compatibility:
Our Guarantee To You
Since 1976, we've served our customers at every stage of growing. Please contact us at any time. We are happy to support and assist you.
Description

Approved for organic gardening, Summit Year-Round® Spray Oil is the responsible solution for control of certain insects on fruit trees, shrubs, ornamentals and flowers and vegetables. This ultra-highly refined horticultural spray oil can be used all season in temperatures from 40 degrees to 100 degrees without fear of burning or damaging your plants. Also protects against powdery mildew and prevents certain plant diseases.

Highest quality horticultural oil for home and garden
Kills insect pests by smothering instead of poisoning
For use on fruit trees, ornamentals, shrubs, vegetables and fruits
Also aids in preventing fungal and bacterial plant diseases year-round
Shipping Information

Ships from Northern CA.

Shipping Weight: 3.0 lb

Dimensions: 11.25"L x 5.0"W x 3.5"H
Characteristics

Organic Status:

Approved for Use in Certified Organic Agriculture

Active Ingredient : Horticultural Oil

Fungus & Disease Control : Molds

Fungus & Disease Control : Powdery Mildew

Insect Control : Fungus Gnats

Insect Control : Leaf Roller

Insect Control : Leafhoppers

Insect Control : Leafminers

Insect Control : Mealybugs

Insect Control : Psyllids

Insect Control : Whiteflies
Share
View full details