Perfect for the Vegan Gardener
An indispensable all purpose fertilizer blended especially for the vegan gardener, our Vegan Mix contains essential nutrients derived from plant materials and natural minerals with no animal products or by-products. Its slow release formula is designed to continually nourish your vegetables, herbs and flowers and it makes an excellent supplement to adding high quality finished compost to your garden.
An all purpose fertilizer made with no animal products or by products.
Derived from soybean meal, alfalfa meal, rock phosphate, langbeinite, greensand, kelp meal and 2.5% humic acids derived from Leonardite
Guaranteed analysis:TOTAL NITROGEN (N) 3.0% (0.5% Water Soluble Nitrogen, 2.5% Water Insoluble Nitrogen), AVAILABLE PHOSPHATE (P2O5) 2.0%, SOLUBLE POTASH (K2O) 2.0%, CALCIUM (Ca) 4.0%, MAGNESIUM (Mg) 1.0%
Does not contain any ingredients derived from any genetically modified organism. Soybean, and alfalfa meal are all certified or verified GMO free.
Apply 4-6 lb per 100 sq ft. For new transplants, use 1-2 Tbs per hole and water well. See product label under the details tab for complete application rates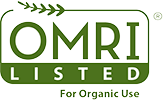 Discount applied. Offer ends soon.
Check Your Zone Compatibility:
Our Guarantee To You
Since 1976, we've served our customers at every stage of growing. Please contact us at any time. We are happy to support and assist you.
Description

An indispensable all purpose fertilizer blended especially for the vegan gardener, our Vegan Mix contains essential nutrients derived from plant materials and natural minerals with no animal products or by-products. Its slow release formula is designed to continually nourish your vegetables, herbs and flowers and it makes an excellent supplement to adding high quality finished compost to your garden.

An all purpose fertilizer made with no animal products or by products.
Derived from soybean meal, alfalfa meal, rock phosphate, langbeinite, greensand, kelp meal and 2.5% humic acids derived from Leonardite
Guaranteed analysis:TOTAL NITROGEN (N) 3.0% (0.5% Water Soluble Nitrogen, 2.5% Water Insoluble Nitrogen), AVAILABLE PHOSPHATE (P2O5) 2.0%, SOLUBLE POTASH (K2O) 2.0%, CALCIUM (Ca) 4.0%, MAGNESIUM (Mg) 1.0%
Does not contain any ingredients derived from any genetically modified organism. Soybean, and alfalfa meal are all certified or verified GMO free.
Apply 4-6 lb per 100 sq ft. For new transplants, use 1-2 Tbs per hole and water well. See product label under the details tab for complete application rates
Shipping Information

Ships from Northern CA.

Shipping Weight: 5.1 lb

Dimensions: 11.0"L x 8.25"W x 3.0"H
Characteristics

Organic Status:

Accepted for Use in Organic Gardening

Biological & Humus : Boosts Microbial Activity

Biological & Humus : Organic Matter

Fertilizer Type : Powdered/Granulated/Meal

Major Nutrients : Trace Minerals

Nutrient Release Rate : Short-term (1-4 Months)
Share
View full details