Boost Your Plants' Inherent Defenses
Stimulate growth and safeguard your outdoor garden with this powerful biological plant extract that will boost your plants' inherent defenses to naturally protect itself and ward off disease. Arber's Bio Protectant helps your garden grow to new heights with greener leaves, deeper roots, and improved soil health.
Arber's Bio Protectant is formulated from a species of weed called knotweed. Knotweed is a powerful little plant and considered one of the most invasive species in the world. Through a complex fermentation and extraction process key compounds are extracted to create the formulation. Harvesting an invasive species to create one of the most powerful plant protectants on the market—that's a formulation we dig.
Active Ingredients: Extract of Reynoutria sachalinensis: 5%
Plant stimulant and disease protectant for outdoor gardening
Use On: Vegetables, roses, fruits, berries, nuts, flowers, foliage, ornamental trees and shrubs
Prevents and controls: Powdery mildew, botrytis, black spot on rose, white mold, leaf spot, rust, and more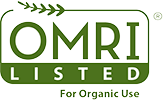 Check Your Zone Compatibility:
Our Guarantee To You
Since 1976, we've served our customers at every stage of growing. Please contact us at any time. We are happy to support and assist you.
Description

Stimulate growth and safeguard your outdoor garden with this powerful biological plant extract that will boost your plants' inherent defenses to naturally protect itself and ward off disease. Arber's Bio Protectant helps your garden grow to new heights with greener leaves, deeper roots, and improved soil health.

Arber's Bio Protectant is formulated from a species of weed called knotweed. Knotweed is a powerful little plant and considered one of the most invasive species in the world. Through a complex fermentation and extraction process key compounds are extracted to create the formulation. Harvesting an invasive species to create one of the most powerful plant protectants on the market—that's a formulation we dig.

Active Ingredients: Extract of Reynoutria sachalinensis: 5%
Plant stimulant and disease protectant for outdoor gardening
Use On: Vegetables, roses, fruits, berries, nuts, flowers, foliage, ornamental trees and shrubs
Prevents and controls: Powdery mildew, botrytis, black spot on rose, white mold, leaf spot, rust, and more
Shipping Information

Ships from Northern CA.

Cannot ship to the following states: ME

Shipping Weight: 1.27 lb

Dimensions: 6.5"L x 3.5"W x 2.0"H
Characteristics

Organic Status:

Approved for Use in Certified Organic Agriculture

Fungus & Disease Control : Anthracnose

Fungus & Disease Control : Bacterial Spot

Fungus & Disease Control : Blackspot

Fungus & Disease Control : Botrytis

Fungus & Disease Control : Brown Rot

Fungus & Disease Control : Downy Mildew

Fungus & Disease Control : Fireblight

Fungus & Disease Control : Late Blight

Fungus & Disease Control : Leaf Spot

Fungus & Disease Control : Powdery Mildew

Fungus & Disease Control : Rust
Use Instructions

For optimal results use in your regular watering cycle. Also ideal for: transplants, potting mixes, as a rooting compound, in hydroponics.

Mix 0.25 oz. Arber concentrate with 32 oz. water
Mix 1 oz Arber with 1 gallon of water
Apply directly to soil or apply to leaves for plant foliar diseases
Apply every 10-14 days for wellness and every 7-10 for disease control
Share
View full details