Superior Water Holding Capacity
Coco Peat is an excellent alternative to the depletion of peat bogs. Water your plants less. Made from a renewable resource (coconut coir or husk fiber), Coco Peat lasts 3 times longer than peat, nutrient storage and water retention (it holds 8-9 times its weight in water). Used in greenhouse and bedding plant production, on golf courses, worm bins, in landscaping and erosion control.
pH range is 5.7-6.8
Ecologically friendly by-product of the coconut processing industries of Sri Lanka and India.
Bales are compressed 1:5 and expand to a fluffy, dark brown, great-smelling peat when water is added.
Short fiber, ground/milled.
Size shown are volumes after expansion.
Use for Propagation to start seeds
Biodegradable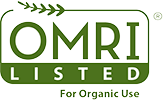 Discount applied. Offer ends soon.
Check Your Zone Compatibility:
Our Guarantee To You
Since 1976, we've served our customers at every stage of growing. Please contact us at any time. We are happy to support and assist you.
Description

Coco Peat is an excellent alternative to the depletion of peat bogs. Water your plants less. Made from a renewable resource (coconut coir or husk fiber), Coco Peat lasts 3 times longer than peat, nutrient storage and water retention (it holds 8-9 times its weight in water). Used in greenhouse and bedding plant production, on golf courses, worm bins, in landscaping and erosion control.

pH range is 5.7-6.8
Ecologically friendly by-product of the coconut processing industries of Sri Lanka and India.
Bales are compressed 1:5 and expand to a fluffy, dark brown, great-smelling peat when water is added.
Short fiber, ground/milled.
Size shown are volumes after expansion.
Use for Propagation to start seeds
Biodegradable
Shipping Information

Ships from Northern CA.

Cannot ship to the following states: HI

Shipping Weight: 28.0 lb

Dimensions: 27.5"L x 15.5"W x 6.5"H
Features

Biodegradable
Improves Water Holding Capacity
Use for Propagation
Use for Seed Starting
Characteristics

Organic Status:

Approved for Use in Certified Organic Agriculture

Organic Certifier: OMRI, CDFA
Share
View full details