Organic Coconut Coir
This is a very convenient alternative to compressed blocks of coir, which require quite a bit of time and effort to break apart the block and moisten the coir before it can be used. Just Coir is a low-salt organic material that is just what its name implies, "Just Coir", actually coconut pith (coir). Using the highest quality coir available, it is rinsed with fresh water to reduce salts and then reconstituted, transforming the difficult-to-use compressed bale into a user friendly ready-to-plant product.
A great way to add organic matter to garden or flower beds.
Increase the water-holding capacity of a sandy soil, or to blend with other ingredients to make your own custom potting soil.
Use in your worm bin for bedding
Just Coir is ready to use right out of the bag.
Made of organic coconut coir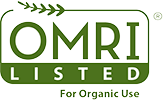 Discount applied. Offer ends soon.
Check Your Zone Compatibility:
Our Guarantee To You
Since 1976, we've served our customers at every stage of growing. Please contact us at any time. We are happy to support and assist you.
Description

This is a very convenient alternative to compressed blocks of coir, which require quite a bit of time and effort to break apart the block and moisten the coir before it can be used. Just Coir is a low-salt organic material that is just what its name implies, "Just Coir", actually coconut pith (coir). Using the highest quality coir available, it is rinsed with fresh water to reduce salts and then reconstituted, transforming the difficult-to-use compressed bale into a user friendly ready-to-plant product.

A great way to add organic matter to garden or flower beds.
Increase the water-holding capacity of a sandy soil, or to blend with other ingredients to make your own custom potting soil.
Use in your worm bin for bedding
Just Coir is ready to use right out of the bag.
Made of organic coconut coir
Shipping Information

Ships from Northern CA.

Does not qualify for Flat Rate Shipping.

Shipping Weight: 50.0 lb

Dimensions: 27.5"L x 15.5"W x 6.5"H
Features

Improves Water Holding Capacity
Use for Propagation
Use for Seed Starting
Characteristics

Organic Status:

Approved for Use in Certified Organic Agriculture
Share
View full details