Get Bigger Buds and Blooms
MAMMOTH P is the first organically derived microbial inoculant for growing plants that maximizes phosphorus and micronutrient cycling to maximize bud growth, increase yield, and enhance plant health.
MAMMOTH P was developed by Growcentia's founders at Colorado State University using next-generation technology. MAMMOTH P has been tested extensively by Colorado growers and independent labs have proven to increase plant growth. All production is done at our facility in Fort Collins Colorado to maintain the highest level of quality control. MAMMOTH'S proprietary trait selection platform assembled a consortium of soil bacteria that are 30x more effective at phosphorus cycling than naturally occurring microbial communities. This beneficial bacterial formula works great in soil, soilless, and hydroponic systems. Using MAMMOTH P in hydroponic systems is an excellent way to introduce the organic benefits of soil microbial nutrients without sacrificing water quality. MAMMOTH P was engineered to supplement any fertilizer program. Safe for all media.
MAMMOTH P contains microbial nutrition that is extremely effective in boosting the growth of your plants. This is because the beneficial bacteria in MAMMOTH P are able to cycle more phosphorus in the plant-root system. The bacteria in MAMMOTH P acts like micro bioreactors that continually release phosphorus, without the need for a separate additive – allowing you to carry on worry free.
Designed to increase phosphorus availability during bloom phase
Use as a supplement to your regular fertilization program
Does not effect pH
Works in soil, hydroponic systems and soilless systems
A little goes a long way... 4 oz treats approximately 200 gallons of water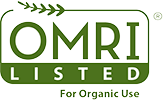 Check Your Zone Compatibility:
Our Guarantee To You
Since 1976, we've served our customers at every stage of growing. Please contact us at any time. We are happy to support and assist you.
Description

MAMMOTH P is the first organically derived microbial inoculant for growing plants that maximizes phosphorus and micronutrient cycling to maximize bud growth, increase yield, and enhance plant health.

MAMMOTH P was developed by Growcentia's founders at Colorado State University using next-generation technology. MAMMOTH P has been tested extensively by Colorado growers and independent labs have proven to increase plant growth. All production is done at our facility in Fort Collins Colorado to maintain the highest level of quality control. MAMMOTH'S proprietary trait selection platform assembled a consortium of soil bacteria that are 30x more effective at phosphorus cycling than naturally occurring microbial communities. This beneficial bacterial formula works great in soil, soilless, and hydroponic systems. Using MAMMOTH P in hydroponic systems is an excellent way to introduce the organic benefits of soil microbial nutrients without sacrificing water quality. MAMMOTH P was engineered to supplement any fertilizer program. Safe for all media.

MAMMOTH P contains microbial nutrition that is extremely effective in boosting the growth of your plants. This is because the beneficial bacteria in MAMMOTH P are able to cycle more phosphorus in the plant-root system. The bacteria in MAMMOTH P acts like micro bioreactors that continually release phosphorus, without the need for a separate additive – allowing you to carry on worry free.

Designed to increase phosphorus availability during bloom phase
Use as a supplement to your regular fertilization program
Does not effect pH
Works in soil, hydroponic systems and soilless systems
A little goes a long way... 4 oz treats approximately 200 gallons of water
Shipping Information

Ships from Northern CA.

Shipping Weight: 0.25 lb

Dimensions: 5.0"L x 2.0"W x 2.0"H
Features

Improves Nutrient Uptake
Improves Soil Biology
Characteristics

Organic Status:

Approved for Use in Certified Organic Agriculture
Share
View full details