Stronger Anti-fungal Formulation
This is a new, stronger formulation of the old Serenade Max. It is used at about half the rate of Serenade Max.
Broad spectrum, preventative product for the control or suppression of many important plant diseases. Apply as a foliar or soil drench alone or in alternating spray programs with other fungicides. Generally most effective when regular spraying begins early in the season before diseases take hold.
Contains a unique, patented strain (QST 713) of Bacillus subtilis
Controls diseases such as Fire Blight, Botrytis, Shot Hole, Rust, Powdery Mildew, Bacterial Spot and more. Read the label for the complete list of target diseases.
Commercial growers - use Serenade Optimum on vegetables, berries, citrus, grapes, herbs, spices, nut trees, pome and stone fruits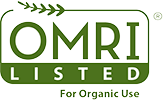 Discount applied. Offer ends soon.
Check Your Zone Compatibility:
Our Guarantee To You
Since 1976, we've served our customers at every stage of growing. Please contact us at any time. We are happy to support and assist you.
Description

Pesticide ID # is required for all CA commercial growers AND all Nevada County, CA residents

This is a new, stronger formulation of the old Serenade Max. It is used at about half the rate of Serenade Max.

Broad spectrum, preventative product for the control or suppression of many important plant diseases. Apply as a foliar or soil drench alone or in alternating spray programs with other fungicides. Generally most effective when regular spraying begins early in the season before diseases take hold.

Contains a unique, patented strain (QST 713) of Bacillus subtilis
Controls diseases such as Fire Blight, Botrytis, Shot Hole, Rust, Powdery Mildew, Bacterial Spot and more. Read the label for the complete list of target diseases.
Commercial growers - use Serenade Optimum on vegetables, berries, citrus, grapes, herbs, spices, nut trees, pome and stone fruits
Shipping Information

Ships from Northern CA.

Cannot ship via USPS.

Shipping Weight: 11.0 lb

Dimensions: 17.0"L x 14.0"W x 2.0"H
Characteristics

Organic Status:

Approved for Use in Certified Organic Agriculture

Active Ingredient : Beneficial Bacteria

Application Frequency : Multiple Application

Application Season : Fall

Application Season : Spring

Application Season : Summer

Application Season : Winter

Chemical Form : Concentrate

Fungus & Disease Control : Anthracnose

Fungus & Disease Control : Bacterial Spot

Fungus & Disease Control : Botrytis

Fungus & Disease Control : Brown Rot

Fungus & Disease Control : Fireblight

Fungus & Disease Control : Late Blight

Fungus & Disease Control : Leaf Spot

Fungus & Disease Control : Molds

Fungus & Disease Control : Powdery Mildew

Fungus & Disease Control : Shothole

Pest Control Class : Fungicide
Share
View full details