A Botanical Insect Growth Regulator
AzaPro is a botanical insect growth regulator (IGR) that controls a wide range of insect species. AzaPro is a broad-spectrum insecticide/nematicide utilizing a highly bioactive form of azadirachtin. AzaPro has a dual mode of action, acting primarily as an Insect Growth Regulator (IGR), and its residual formula acts as a repellent. Controlling more than 300 different insect species, AzaPro can safely be used up to the day of harvest.
The AzaPro formulation contains 75% less oil carrier than competing brands. The result is clear: AzaPro will not leave an oily visible residue on the treated produce or fruit. For growers concerned about crop oil loading AzaPro can help reduce the season long accumulation of oil which is known to affect plant vigor.
AzaPro is a proven IGR that kills insect larvae or nymphs before they become reproducing adults. AzaPro is deadly to sucking and chewing insect pests yet has minimal impact on non-target beneficial species. AzaPro kills larval stages and nymphs by interfering with the insect molting hormone (ecdysone).
Whiteflies and other insects that feed on the undersides of leaves can be difficult to control with sprays directed only over the top of the plant. AzaPro penetrates the plant by translaminar movement to provide control of these hard-to-reach pests. Repeated applications of AzaPro build a "barrier" within the plant to prevent establishment of large pest populations.
Azapro is designed to provide greater bio-efficacy towards a broad spectrum of more than 300 insect species including: mites, aphids, thrips, leafhoppers, leafminers, beetles, mealy bugs, weevil, lepidoptera, pear psylla and more. In addition, AzaPro provides nematode suppression.
Clean, low oil formulation for reduced visual residue
Insect growth regulator, antifeedant, ovi-position deterrent
Broad-spectrum control: aphid, leaf miner, whitefly, leafhopper and chewing pests
Unique mode of action controls immature insects. There is minimal impact on beneficial insects that are exposed as adults.
Nontoxic to mammals or birds
Zero-day pre-harvest interval (PHI)
4-hour re-entry interval (REI)
Organic Materials Review Institute (OMRI) listed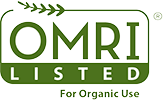 Available to Ship After: 12/22/2023. Order today to reserve yours!
Discount applied. Offer ends soon.
Check Your Zone Compatibility:
Our Guarantee To You
Since 1976, we've served our customers at every stage of growing. Please contact us at any time. We are happy to support and assist you.
Description

AzaPro is a botanical insect growth regulator (IGR) that controls a wide range of insect species. AzaPro is a broad-spectrum insecticide/nematicide utilizing a highly bioactive form of azadirachtin. AzaPro has a dual mode of action, acting primarily as an Insect Growth Regulator (IGR), and its residual formula acts as a repellent. Controlling more than 300 different insect species, AzaPro can safely be used up to the day of harvest.

The AzaPro formulation contains 75% less oil carrier than competing brands. The result is clear: AzaPro will not leave an oily visible residue on the treated produce or fruit. For growers concerned about crop oil loading AzaPro can help reduce the season long accumulation of oil which is known to affect plant vigor.

AzaPro is a proven IGR that kills insect larvae or nymphs before they become reproducing adults. AzaPro is deadly to sucking and chewing insect pests yet has minimal impact on non-target beneficial species. AzaPro kills larval stages and nymphs by interfering with the insect molting hormone (ecdysone).

Whiteflies and other insects that feed on the undersides of leaves can be difficult to control with sprays directed only over the top of the plant. AzaPro penetrates the plant by translaminar movement to provide control of these hard-to-reach pests. Repeated applications of AzaPro build a "barrier" within the plant to prevent establishment of large pest populations.

Azapro is designed to provide greater bio-efficacy towards a broad spectrum of more than 300 insect species including: mites, aphids, thrips, leafhoppers, leafminers, beetles, mealy bugs, weevil, lepidoptera, pear psylla and more. In addition, AzaPro provides nematode suppression.

Clean, low oil formulation for reduced visual residue
Insect growth regulator, antifeedant, ovi-position deterrent
Broad-spectrum control: aphid, leaf miner, whitefly, leafhopper and chewing pests
Unique mode of action controls immature insects. There is minimal impact on beneficial insects that are exposed as adults.
Nontoxic to mammals or birds
Zero-day pre-harvest interval (PHI)
4-hour re-entry interval (REI)
Organic Materials Review Institute (OMRI) listed
Shipping Information

Cannot ship to the following states: AL, AK, AZ, AR, CT, DE, GA, HI, ID, IL, IN, IA, KS, KY, LA, ME, MD, MN, MS, MO, MT, NE, NH, NJ, NM, NY, NC, ND, OH, OK, PA, PR, RI, SC, SD, TN, TX, UT, VI, VT, VA, WV, WI, WY

Shipping Weight: 0.5 lb

Dimensions: 0.0"L x 0.0"W x 3.0"H
Characteristics

Organic Status:

Approved for Use in Certified Organic Agriculture

Active Ingredient : Azadirachtin

Application Frequency : Multiple Application

Chemical Form : Concentrate

Insect Control : Colorado Potato Beetle

Insect Control : Crickets

Insect Control : Cut Worms

Insect Control : Flea Beetle

Insect Control : Fruit Flies

Insect Control : Fungus Gnats

Insect Control : Grasshoppers

Insect Control : Gypsy Moths

Insect Control : Japanese Beetles

Insect Control : Leaf Roller

Insect Control : Leafhoppers

Insect Control : Leafminers

Insect Control : Mealybugs

Insect Control : Nematodes

Insect Control : Psyllids

Insect Control : Whiteflies

Pest Control Class : Insecticide
Share
View full details